Ringsets for Stud Bases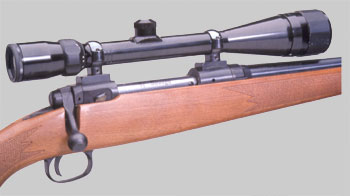 Ringmounts are available in as indicated in the following finishes to complement scope and gun finishes:
Low = 7.60mm Medium = 12.65mm High = 15.75mm

BM (Black Matte) for non-reflective actions
BG (Black Gloss)
SS (Stainless Steel Finish)
["Stainless Steel Finish" is a nickel-chrome finish similar in appearance to stainless steel]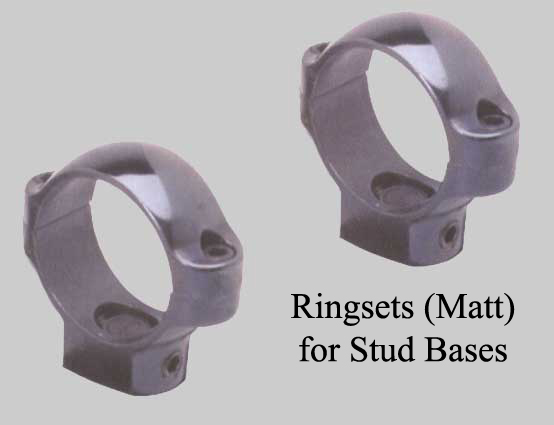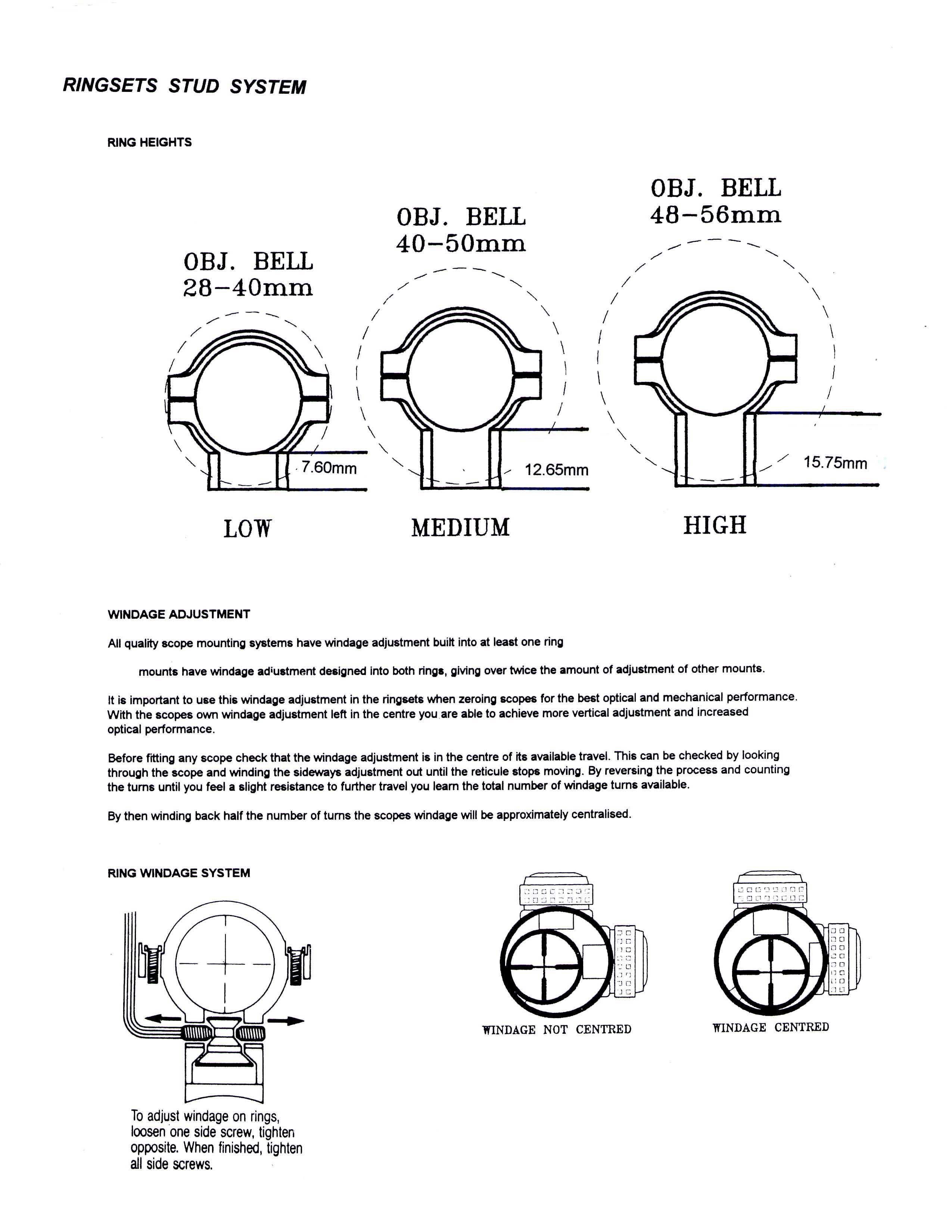 Lynx by B-Square mounting systems are considered by professional shooters to be the strongest and most accurate in the world. These steel rings have full windage adjustment front and rear. This design provides rapid, accurate mounting with no lateral stress on the scope.
| | | |
| --- | --- | --- |
| Description | Finish | Product Number |
| 1" LOW | BM | 4101 |
| | | |
| 1" MEDIUM | BM | 4102 |
| 1" MEDIUM | SS | 2873 |
| | | |
| 1" HIGH | BM | 4103 |
| 30mm LOW | BG | 4860 |
| 30mm LOW | BM | 4073 |
| 30mm LOW | SS | 4850 |
| | | |
| 30mm MEDIUM | BM | 4072 |
| | | |
| 30mm HIGH | BM | 4071 |
| 30mm HIGH | SS | 4852 |
| | | |
| 34mm LOW | BM | DUE LATE 2018 |
| 34mm MEDIUM - H 14.70mm | BM | 3402 |
| 34mm HIGH - H 17.80mm | BM | 3403 |