Wyatt Detachable Trigger Guard Assemblies
These assemblies are designed as a drop in replacement for the Remington 700 SA. (Due to design changes over the years, minor fittings may be required).
PLEASE NOTE: In the case of the assembly for the .338 Lapua minor gun smithing is required. All have a centre feed design - one piece trigger guard is machined from billet aluminium and anodised black. Magazines are blued, heat treated steel.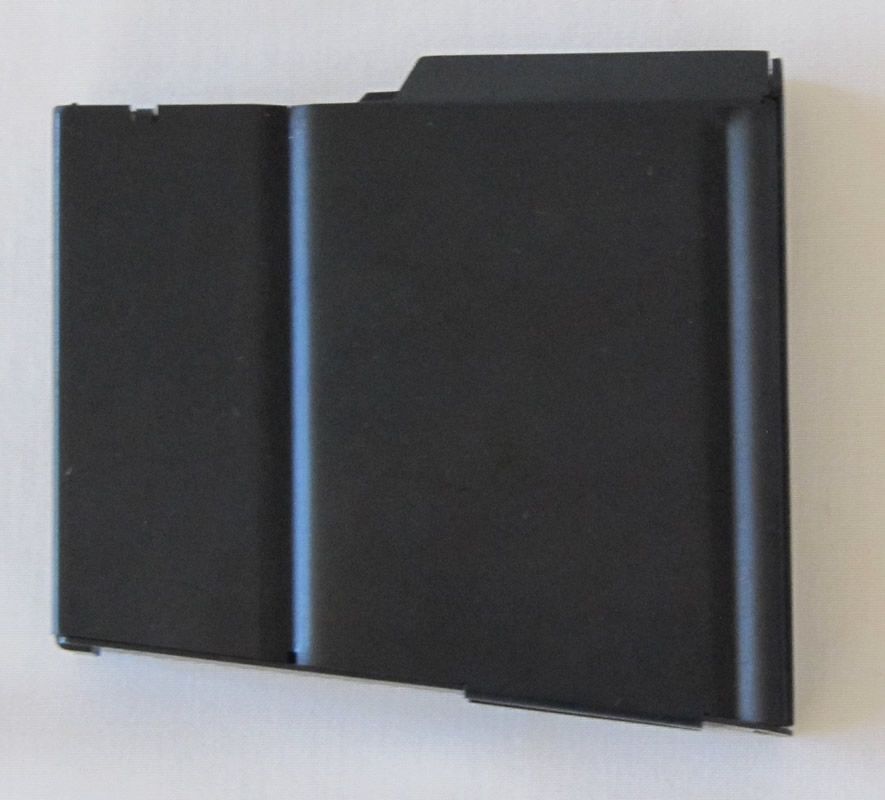 WYATT 5 Round Magazine Code:MWG2
For Rugar M77 Mark II.
.243/.308 Family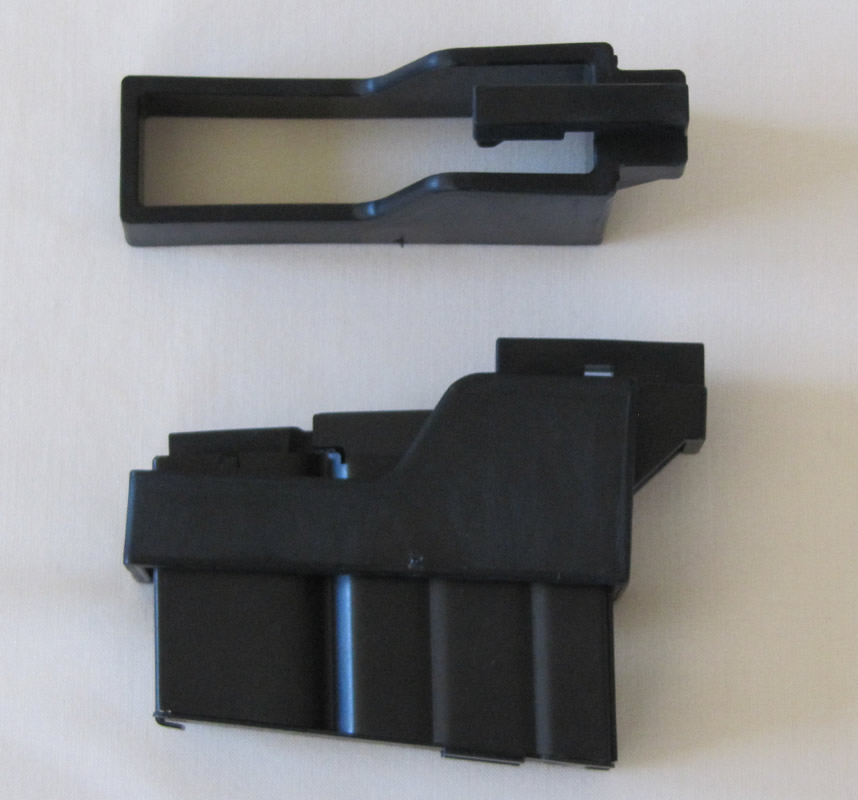 Magazine loading tool for Short Action (SA) magazines - Code: SKR1
WYATT - 10 Round capacity - (Belted Magnums) - Code: NIK3
For REM 700 LA
284 - 30/06

WYATT Trigger guard assembly (5 Round capacity) - Code: NIK5
For REM 700 LA
284 - 30/06


WYATT five (5) round magazine- Code: NIK6
For REM 700 LA
284 - 30/06
WYATT Trigger Guard Assembly (8 Round Belted Magnums) Code: NIK1
For REM 700 LA
300Win Mag Family

WYATT 8 Round Magazine Code: NIK2
For REM 700 LA
300Win Mag Family

WYATT Trigger Guard Assembly 8 (or) 9 Round Magazine Code: KOB1
For REM 700 LA
8 round - 338 Lapua
9 round - Ultra Mag




WYATT 8 Round Magazine Code: KOB2
For REM 700 LA
.338 Family


WYATT 5 Round Magazine Code: KOB4
For REM 700 LA
.338 Family

---
Lynxoptics is a Registered Trade Mark of Gault Pty Ltd.™.
This website is the the property of Lynxoptics©