Lynx Professional Series LX, LX2 and LX3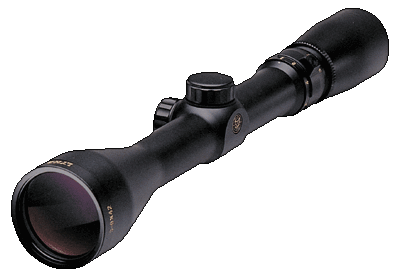 Lynx Professional Series model P3-9x42D.
Designed and engineered to meet the most demanding needs. Tough enough to withstand everyday use, handsome enough to compliment the best rifles.
Well suited to the professional hunter, or amateurs who shoot regularly. For the shooter who wants the best.
Lynx Professional Series and LX, LX2 Series

One-piece maintube for added strength and recoil resistance. Improved waterproofing.

Fully Multicoated. All lens surfaces are mutlicoated to provide sharper and brighter images. Better contrast, less glare / flare.

All-alloy gimbal system improves accuracy, reliability and repeatability by increasing recoil resistance.

High-precision adjustment tracking system ensures higher accuracy of the windage / elevation adjustment travel and return to zero repeatability.

Models
| | | | | | |
| --- | --- | --- | --- | --- | --- |
| Model | Power | Objective | TubeDia | Finish | Reticle |
| LX3 2.5-15x50 | 2.5 ~ 15x | 50mm | 30mm | Matt Black | RF-Tactical |
| LX1.5-5x32D | 1.5x~ 5x | 32mm | 25.4mm | Matte black | (Plex) / A |
| LX6x38 | 6x | 38mm | 25.4mm | Matte black | (Plex) / A |
| LX2 1.5-4.5x24iR | 1.5 ~ 4.5x | 24mm | 30mm | Matte black | PLEX IR with Green aiming Dot |
| LX3-9x38D | 3x ~ 9x | 38mm | 25.4mm | Matte black | PLEX |
| LX2 4-12x40D | 4x ~ 12x | 40mm | 25.4mm | Matte black | PLEX |
| LX2 3.5-10x50SA | 3.5x ~ 10x | 50mm | 25.4mm | Matte black | SA (South African Hunter) |
| LX3 2.5-15x50 | 2.5x ~ 15x | 50mm | 30mm | Matt black | SA (South Afican Hunter) |
| LX3 3-12x56 | 3x ~ 12x | 56mm | 30mm | Matt black | SA (South Afican Hunter) |
| LX2 3.5-10x50RF | 3.5x ~ 10x | 50mm | 25.4mm | Matte black | R.F (Range Finding) |
| LX2 2.5-15x50RF | 2.5x ~ 15x | 50mm | 30mm | Matte black | R.F (Range Finding) |
| LX 4x38D | 4x | 38mm | 25.4mm | Matte black | (Plex) STD |